In the heart of Colorado, tucked in a high mountain valley and surrounded by snow-capped mountains, is Leadville, a city rich in history, abundant in outdoor recreation, and home to down-to-earth residents ready to welcome you with a smile.
Leadville's fame is often attributed to its elevation. At 10,200 feet, it's the highest incorporated city in North America. However, Leadville's notoriety dates to the mid-19th century when gold was discovered in California Gulch. Since then, Leadville has harbored the largest pockets of precious ores on the continent. With stores of gold, silver, lead, and now molybdenum, some of the world's greatest fortunes have been made in Leadville.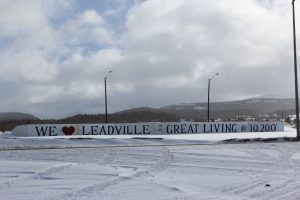 Once the second largest city in Colorado and a contender for the state capital, Leadville's treasure is now found in its 70-square-block historic district where Victorian architecture reigns and stories of the wild west come alive. From gunslingers, outlaws, and con men to madams, love triangles, and lawmen, Leadville had it all. Today, they city's vibrant history is told through the efforts of eight museums and two walking tours.
Leadville's wealth extends beyond mining and into its wilderness where the San Isabel National Forest offers thousands of acres of public land. Residents of this small city are avid outdoor recreationists who take their play seriously. With an abundant number of trails and four-wheel-drive roads, any summer day is a perfect day for hiking, mountain biking, four wheeling, and camping. Nearby lakes offer excellent fishing and boating in breathtaking alpine settings and the Arkansas River provides the country's best whitewater rafting. Let's not forget to mention that Colorado's two tallest mountains—Mt. Elbert and Mt. Massive—grace Leadville's skyline, making for spectacular 360° views.
When flakes begin to fall, residents trade out bikes and four wheelers for skis and snowmobiles. With nine months of snow, Leadville has perfected the art of winter. Within ten miles of downtown, dozens of trails are groomed for cross-country skiing, snowshoeing, and snowmobiling. For some of some of the softest and deepest natural snow in Colorado, downhill skiers head to Ski Cooper, one of Colorado's best-kept secrets.
Though Leadville's legendary scenery is soaked with ore, it's the people who make the city shine. These tough, friendly, and humble residents love Leadville and are excited to share it with visitors. When visiting this "city in the clouds," prepare to be greeted with a smile, directions to the nearest museum, or a topo map with favorite destinations marked in ink.