Congress designated Leadville a National Historic Landmark in 1966, protecting a 70-square-block district that consists of 50 buildings dating back to 1870. Leadville's historic district is home to such notable buildings as the Tabor Opera House, the House with the Eye, and the Tabor Home. An excellent way to see all of Leadville's historic district is by following a self-guided Historic Downtown Walking Tour, which highlights 20 of the most interesting buildings and tells a brief history of each one.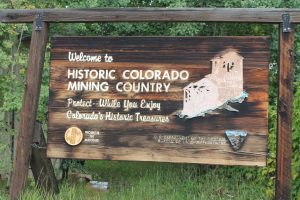 Likewise, nearby Twin Lakes is also a historic district with several mining-era buildings still standing. Take the Historic Twin Lakes Walking Tour, which includes a blacksmith shop, dance hall, schoolhouse, carriage house, and more.
Cover a longer distance by driving the Route of the Silver Kings, a self-guided tour that takes you through Leadville's Historic Mining District. Stops include mines, an early-day slaughterhouse, ghost towns, and mills.
For an intimate tour of Leadville's most famous residents, check out the Evergreen Cemetery, where Mollie May, Edgar McWethy, and Pony Nelson are buried. If ecology is more interesting to you, visit the National Fish Hatchery, where tours are free and fish can be fed.