Many of America's most stunning drives can be found in Colorado. From their car, visitors can ascend some of the state's highest points, cross fields of wild grasslands, skirt raging whitewater, and weave through old growth aspen forests.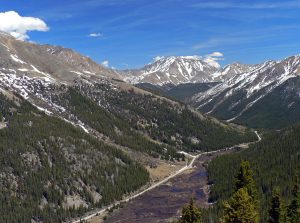 Colorado has 26 designated scenic byways that connect historic sites to areas of breathtaking beauty. By riding the state's scenic byways, visitors can view red-rock canyons, snow-capped mountains, and golden prairies all from the comfort of their car.
While in Leadville, ride the Top of the Rockies scenic byway. This drive, which rarely descends below 9,000 feet, takes visitors over Independence Pass, under the shadows of Mt. Elbert and Mt. Massive, to the historic town of Minturn, and over Freemont Pass where the Climax Mine is still in operation.