In 1878, August R. Meyer, a prominent mining engineer, built a two-story, Greek Revival home for his bride, Emma. Little did he know his nine-bedroom house, situated on a hill chosen for its terrific views, would endure for decades, ultimately becoming one of Leadville's most beloved museums.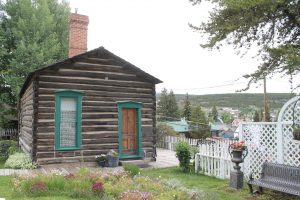 The house has undergone multiple transformations, from adding a cabin for mining investor and businessman, James. V. Dexter in 1879, to becoming a boarding house in 1885, to being adopted by the State Historical Society in 1936. Today, it's operated as a museum by History Colorado and has been beautifully restored to a period between 1878 and 1910, showcasing lavish Victorian furnishings, polished wood floors, elegantly patterned wallpaper, and period lighting fixtures.
For more information, visit www.HistoryColorado.org.
Dexter Cabin and Healy House Museum
912 Harrison Avenue
(719) 486-0487