In 1983, a group of runners took off on an insane task—to run 100 miles through high-altitude, rugged Rocky Mountain terrain. Their grit and determination inspired the creation of the Leadville Race Series, an organization that hosts the ultimate in long-distance racing.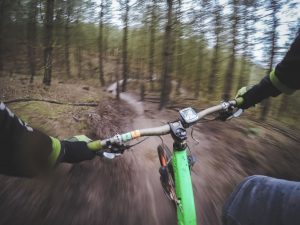 This world-renowned series brings athletes from around the world to the small town of Leadville, where runners and bikers seek to challenge themselves by competing at altitudes that steal one-third of their oxygen.
While the Leadville Race Series offers races of various lengths, the ultimate—and those for which it's most famous—are the one hundreds. Mountain bikers pride themselves on competing in the Leadville Trail 100 Mountain Bike Race, which takes them across 100 miles of Colorado's high-altitude, extreme terrain. Designed for the most determined athletes, the race climbs from 10,152 feet to 12,424 feet. Likewise, runners seeking the greatest challenge should look no further than Leadville's Race Against the Sky. As the race that started it all, it begins at 9,200 feet, climbs as high as 12,600 feet, and spans 100 miles.
For more information on the Leadville Race Series, visit www.LeadvilleRaceSeries.com