Tucked in a lodgepole pine forest, just minutes from Historic Downtown Leadville, is the Grand West Village Resort. What can best be described as the quintessential Colorado resort, it consists of a condo-filled lodge and several cabins that offer views of Colorado's highest snow-capped peaks and the Arkansas River Valley.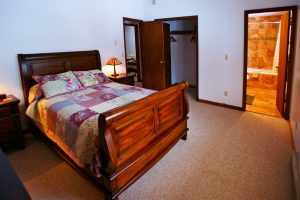 At this mountain resort, you can relax on your own deck while enjoying views of Mt. Elbert and Mt. Massive, play horseshoes or other outdoor games on the resort's property, or jump on your bike to hit the trails or ride the Top of the Rockies Scenic Byway. Grand West Village Resort is also the closet lodging to Ski Cooper and is minutes from Turquoise Lake. Whatever your visit to Leadville entails, with condos and cabins ranging from one to three bedrooms, Grand West Resort has an accommodation that's right for you.
Grand West Village Resort is particularly popular among Leadville 100 Race Series' athletes. Runners and bikers will stay for long periods of time to acclimate to the altitude before their big race. Grand West Village is happy to accommodate its racers as it accepts bikes being shipped to its location and provides storage for them.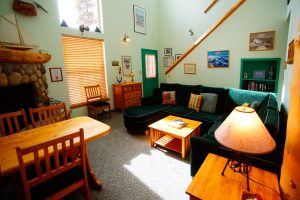 Leadville is also a popular destination for high altitude testing. If it works in Leadville, it will work anywhere. Industries and manufacturers as varied as drones, furnaces, automobiles, appliances, electronics, medical devices, and many more have used Leadville as a base to test their products in a high-altitude environment. Grand West Village Resort makes a great home away from home basecamp for those conducting prolonged testing. It's hosted pilots, engineers, and scientists (to name a few) while they conducted high altitude testing for their respective companies.
For more information or to book a room, contact Grand West Village Resort today.