One of the west's most fearless marshals came from a vagrant, lawless background, which probably made him better prepared to handle the trouble that fell upon Leadville during the great Silver Boom.
Irish-born Martin Duggan moved to New York and then to Denver, where his life took on a spastic trajectory. From bronco riding in Salt Lake City, to bull whacking in the Montana Territory, to becoming a thief and a performer in a variety act, Duggan eventually landed back in Colorado with nothing but his name.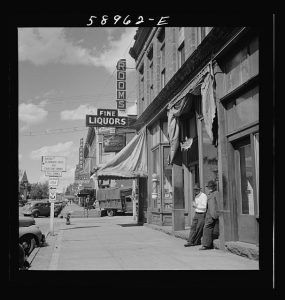 After drifting through several mining camps and keeping odd jobs, he was elected Marshal of Leadville. Chosen for his thuggish reputation, Duggan threw down the law, using controversial tactics to rid Leadville of the gangs and vigilantes that plagued the city.
After completing his second term, Duggan's liquor consumption became a problem and led to outbursts, fights, and sometimes arrests. In April of 1888, after a dispute in a local saloon, he was shot in the head. On his deathbed, he refused to name his killer, testament to his staunch adherence to his 'tough guy' ways.