Born in 1858 in Ohio, Jesse Fuller McDonald was a student of civil engineering and surveying. In 1879, he moved to Leadville to pursue a career in mining, though his social mindfulness would ultimately lead him into a lifelong political career.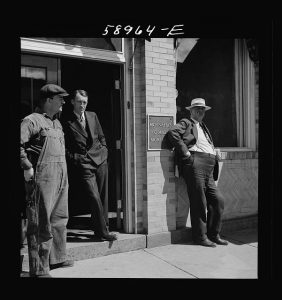 McDonald's wealth came from co-owning several profitable mines, including Harvard, Penrose, and El Dorado. After gaining his wealth, he became the Director of the American National Bank of Leadville, served on the board of trustees of the Children's Home, and was president of the board that erected the Lake County Library. In 1899, he became the mayor of Leadville, a station he held until 1905. During this time, he held a brief position in the Colorado senate and became Colorado's 16th lieutenant governor.
Over the course of his political career, McDonald advocated for the protection of state lands and enacted a law that made it illegal for employees to picket or prevent workers from entering a mine. After his terms ended, he remained active in public service by acting as Chair of the Republican State Central Committee and staying involved with the Colorado Mining Association, the American Mining Congress, and the State Metal Mining Fund. McDonald died in 1942 and had his ashes scattered around Denver.