John Henry "Doc" Holliday was a dentist who suffered from tuberculosis. He moved to Tombstone, Arizona for its dry climate. There, he became a fierce gambler, befriended Wyatt Earp, and was involved in one the west's most notorious shootouts—the OK Corral. After the shootout, Holliday and Earp sought their remaining adversaries, eventually killing the four men who had survived the 1881 OK Corral shootout.
These murders lead to an extradition for Holliday. In 1882, he fled to Colorado where the current governor granted him sanctuary. Holliday moved to Leadville, where the fast-paced action was perfect for his high-rolling ways. But, the city's thin air and bitter cold proved to be too much for Holliday. His tuberculosis returned and his health declined. Still, he gambled to support himself.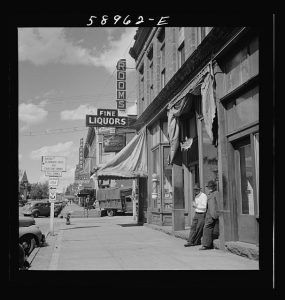 An old enemy from Tombstone, John Tyler, arrived in Leadville, where he headed up a group of gamblers and began to pick on the ailing Holliday. At the same time, a bartender named Billy Allen, from whom Holliday had borrowed $5, began to threaten his life for unpaid debts. Believing Allen was part of Tyler's gang, Holliday shot him at the Hyman saloon.
Though Allen lived, Holliday went through a lengthy trial, during which he said, "It was not about the $5. That was taken as pretext. It was about the old trouble, and Allen was picked out as the man to kill me."
Holliday was eventually acquitted, bringing an end to the vendetta between him and his old enemies. After the trial, he moved to Denver and then to Glenwood Springs for its medicinal waters. He died there at the age of 36 from tuberculosis.